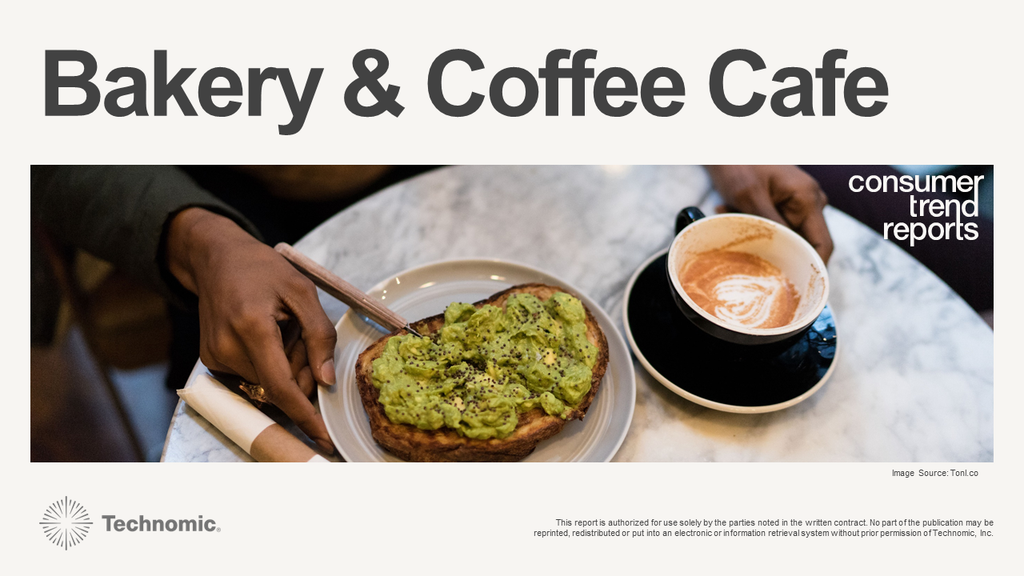 Bakery & Coffee Cafe Consumer Trend Report
Confronted by COVID-19 repercussions, cafes are experiencing declines in visits as well as shifts in consumer behaviors.  In response to an increase in at-home beverage solutions, cafes are finding new ways to drive menu innovation by offering unique, hard-to-replicate beverages and food options.
Discover what the top cafes are promoting and how cafes are becoming more tech-enabled to satisfy consumer demands with the 2020 Bakery and Coffee Cafe Consumer Trend Report. Utilize these valuable insights to remain ahead of consumer expectations and competition.
Report Benefits
Learn how often consumers order from bakery and coffee cafes
Understand the impact COVID-19 is having on visitation as well as at-home beverage behavior
Examine traffic drivers to understand consumers' purchasing decisions
Fuel menu development by analyzing menu trends alongside consumer preferences
Track the sales performance of the bakery and coffee cafes, including 2020 projections for leading chains
Report Features
Access to reports on the dynamic online platform, Ignite
Analysis based on original research from a proprietary consumer survey
PowerPoint report
Consumer survey and full dataset, broken out by age, gender, region and income
One-pager of key themes and trends