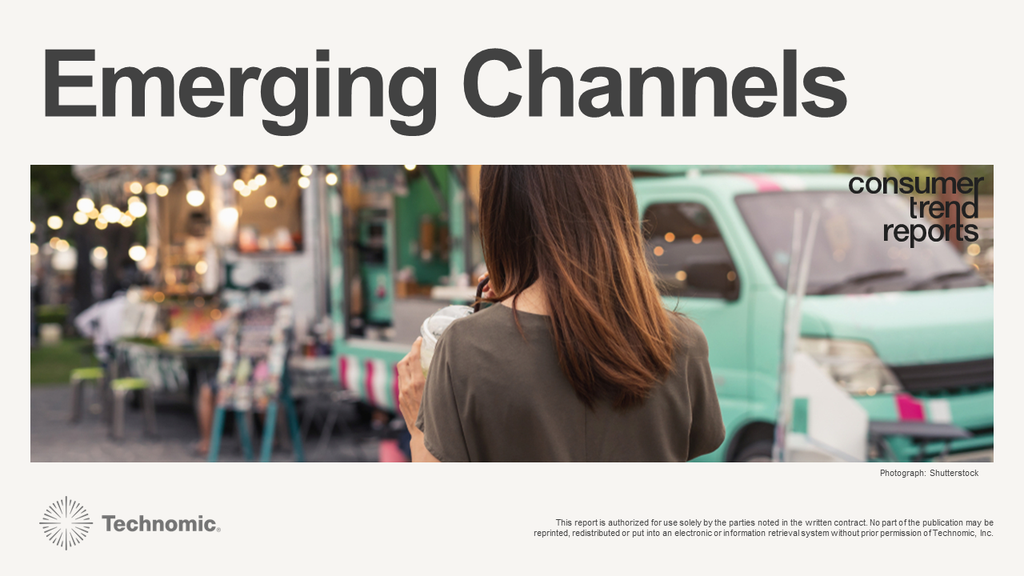 Emerging Channels Consumer Trend Report
While emerging channels—such as meal kits—have provided consumers with at-home meal solutions, other emerging channels were negatively impacted amid the pandemic. Discover how new consumer pent-up demand for emerging channels will drive usage and play a role in the industry's recovery with the Emerging Channels Consumer Trend Report.
Study findings will include consumer attitudes and preferences across key emerging channel trends, including eatertainment, food halls, food trucks and meal kits. Purchase the report for data on the latest consumer trends and insights into new areas of opportunity.
Report Benefits
Learn how often consumers engage with emerging channels and how this has changed during COVID-19
Understand the impact COVID-19 is having on usage and occasion dynamics across channels
Examine need states to understand what's driving usage
Fuel menu development by analyzing consumer preferences
Report Features
Access to reports on the dynamic online platform, Ignite
Analysis based on original research from a proprietary consumer survey
PowerPoint report
Consumer survey and full dataset, broken out by age, gender, region and income
One-pager of key themes and trends