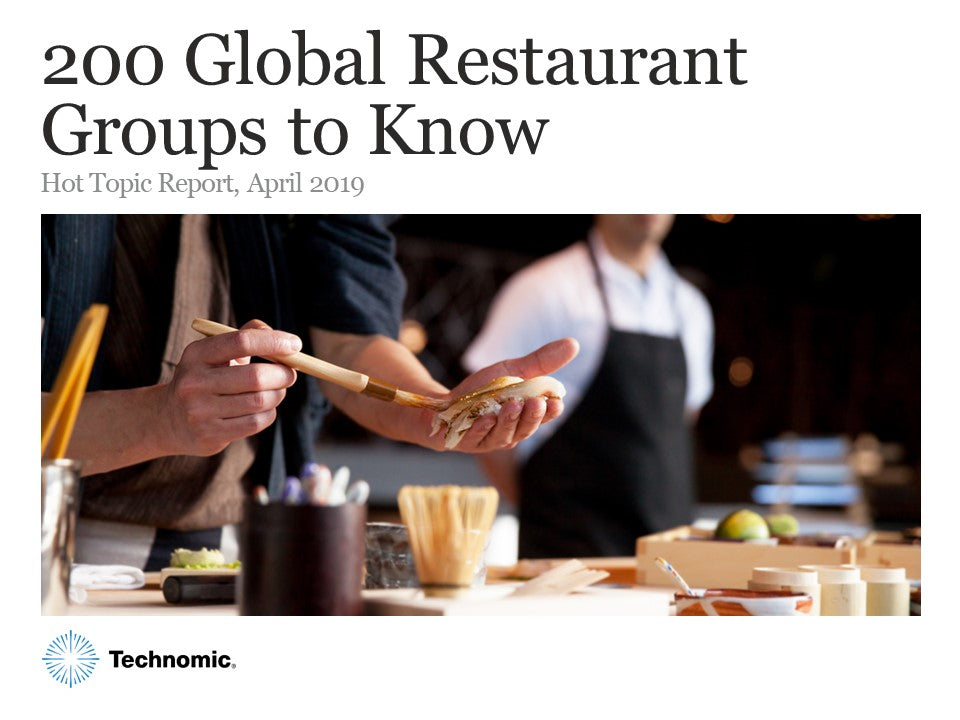 200 Global Restaurant Groups to Know
Identify 200 key restaurant players across the globe with Technomic's 200 Global Restaurant Chains to Know Report. Get to know the companies behind the world's top chains and emerging concepts, representing the potential partners, customers and competitors you need to know when looking to expand abroad.
The regions covered in this report include North America, Latin America, Europe, the Middle East, Asia, Australasia and Africa. You'll receive clear information for each key restaurant group, including name, primary operating structure, country of origin, restaurant system size, regions and countries of operation, brands in operation, Technomic perspective and contact information.