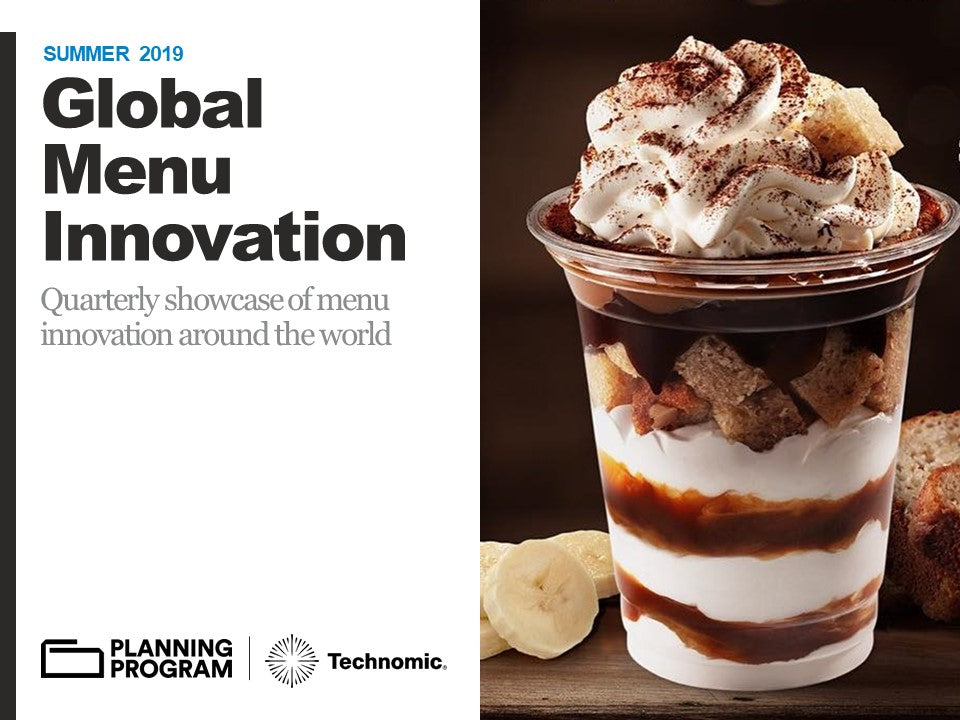 Global Menu Innovation Report
Treat yourself to the number one source for updates on international innovation with Technomic's Global Menu Innovation reports. Spanning 25 countries, these reports will help you discover the most unique, forward-looking new and limited-time menu offerings, including item descriptions, differentiators and definitions (LTO or new item).
Ask about our discounted annual subscription option.