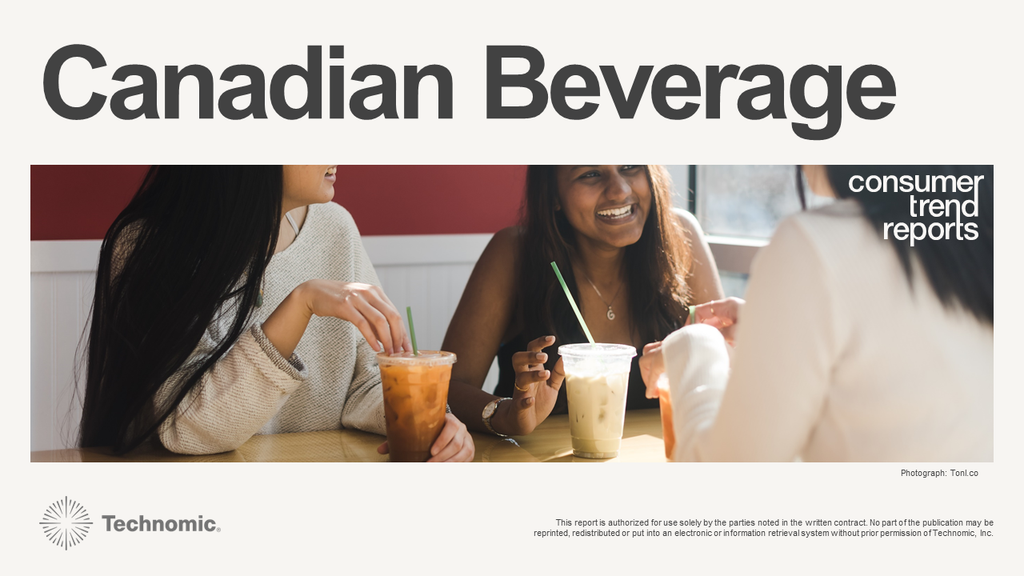 Canadian Beverage Consumer Trend Report
Despite COVID-19 and the decrease in beverage consumption within Canada's foodservice industry, operators now have new opportunities due to the  heightened importance consumers are placing on drive-thru service and beverage variety.  Consumer preferences are shifting as they place greater emphasis on health-forward ingredients, including a rise in demand for plant-based beverages.
Discover the latest consumer preferences and future of beverage consumption to maximize menu potential and drive revenue with Technomic's 2020 Canadian Beverage Consumer Trend Report.
Report Benefits
Understand how consumption differs by beverage for at-home and foodservice occasions as well as how this has been impacted by COVID-19
Uncover how purchase behavior is shifting in terms of beverages as add-ons for takeout and delivery orders
Discover the motivators and drivers for beverage purchases along with post-COVID-19 attitudes regarding fountain beverage machines
Identify what's next for beverages
Report Features
Access to reports on the dynamic online platform, Ignite
Analysis based on original research from a proprietary consumer survey
PowerPoint report
Consumer survey and full dataset, broken out by age, gender, region and income
One-pager of key themes and trends